Kuching International Airport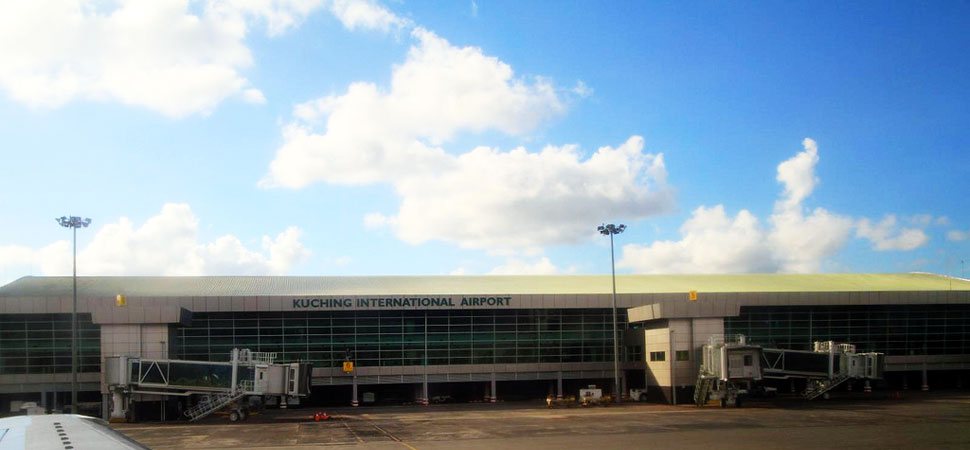 The Government of Malaysia has appointed Global Upline Sdn Bhd in September 2004 for the redevelopment of Kuching International Airport to cater for unrestricted operation of B747 aircraft.
Minsar the Civil and Structural Engineering Consultant in association with Architect Visireka, Epsilon Jurutera Perunding (S) Sdn Bhd and Jubsar Sdn Bhd were appointed as the Turnkey Consultants for the above project.
Federal Government Malaysia
Brief Project Description
The project scope can be summarized as follows :
Terminal Building Extension to 46,500m2 for 1,700 pph.
New two-tier four (4) lanes forecourt Road System for Upper departure level and Ground Arrival level.
New Control Utility Building of 1,296m2 – Single level.
New Airport Fire Rescue Station to ICAO Category 9
New Meteorological Station
New DCA/Training Block of 1,100m2
Runway Extension by 1,326m (4,350′) to total length of 3,780m (12,400′)
Extension of Parallel Taxiway by 1,797m with 3 new connection Taxiway, including 1 rapid exit.
Aircraft Parking Apron Extension to 754m x 144m to cater (Three (3) B747, one (1) AB330, five (5) B737 and four (4) F-50)
The airfield facilities include new Cat 1 precision approach lighting on the new extended runway side, edge lights, theshold lights, new GP/PME for the ILS, new DVOR and PAPI.
Minsar is the Civil and Structural Engineering Consultant for the whole airport works, from the airside facilities to the landside carparks, and road circulation including the sewerage, water supply systems and drainage works, feasibility study, investigation works and initiated this Airport's design since 2001.