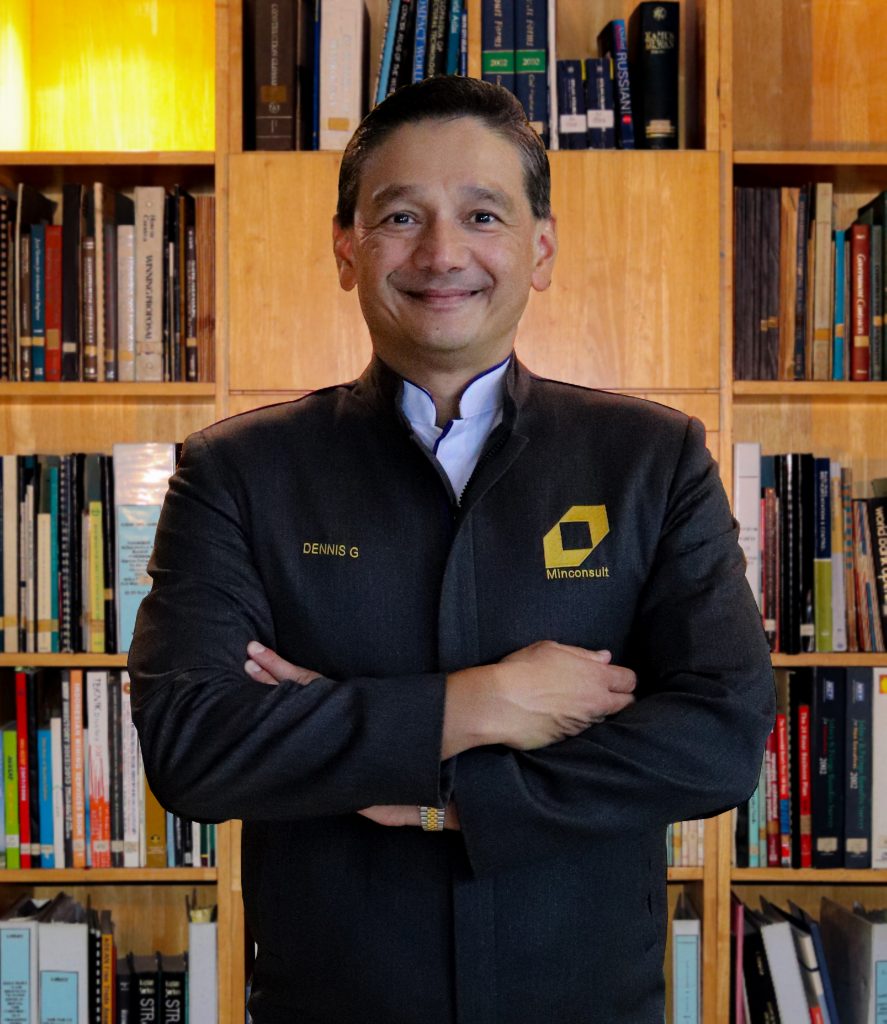 Dato' Ir. Dr. Dennis Ganendra
DIMP, ASA, M.A. Hons(Cantab), MSc(Eng), DIC, Ph.D, P.Eng, FICE, FIHT,FIEM, ASEAN Eng., APEC Eng. IntPE, MACEM, MIEAust, CPEng, RPEQ

Dato' Ir. Dr. Dennis Ganendra, Chief Executive Officer of Minconsult, with engineering and management careers spanning over 30 years, has led gifted professionals in local and international projects including the delivery of: highways, ports, airports, railways, power plants, petro-chemical plants, industrial plants, high rise buildings, water treatment plants and sewage treatment plants. He has advised consecutive Malaysian governments and numerous governments internationally, and helped to develop Minconsult into a major international engineering force, to include projects from international funding agencies, such as Asian Development Bank (ADB), World Bank (WB), Islamic Development Bank (IDB) and Japan International Cooperation Agency (JICA), and also multi-national corporations and foreign governments, covering over 25 countries in 5 continents.


Dato' Dennis is a pioneering developer of Renewable Energy (RE) projects and is the founder of the Timeless Green Group of Companies (TG), a multi-resource RE group with Solar, Biogas and Hydro concessions across the ASEAN region. TG is one of the largest Rooftop solar Developers in South East Asia and has successfully developed Solar projects in Malaysia and the Philippines.

He is a Fellow of the Institution of Civil Engineers, UK; Fellow of the Institution of Engineers, Malaysia and Fellow of Institution of Highways and Transportation.
He was Honorary Secretary General of The Road Engineering Association of Asia and Australasia (1998 – 2006) and is currently a Council Member. He served as a Director and Audit Committee Member of the Construction Industry Development Board, Malaysia (CIDB) and as a Trustee of the Construction Research Institute, Malaysia (CREAM) (2000 – 2008).
He is a graduate of Cambridge University and was awarded a Cambridge University Open Scholarship and a Queen's Jubilee Scholarship (Institute of Civil Engineers (U.K.)). He has a Master of Science in soil mechanics (with Distinction) and received his doctorate on 'Finite Element Analysis Laterally Loaded Piles'(1994), from Imperial College, U.K. He has published and presented numerous papers in international journals and at international conferences on a variety of topics.