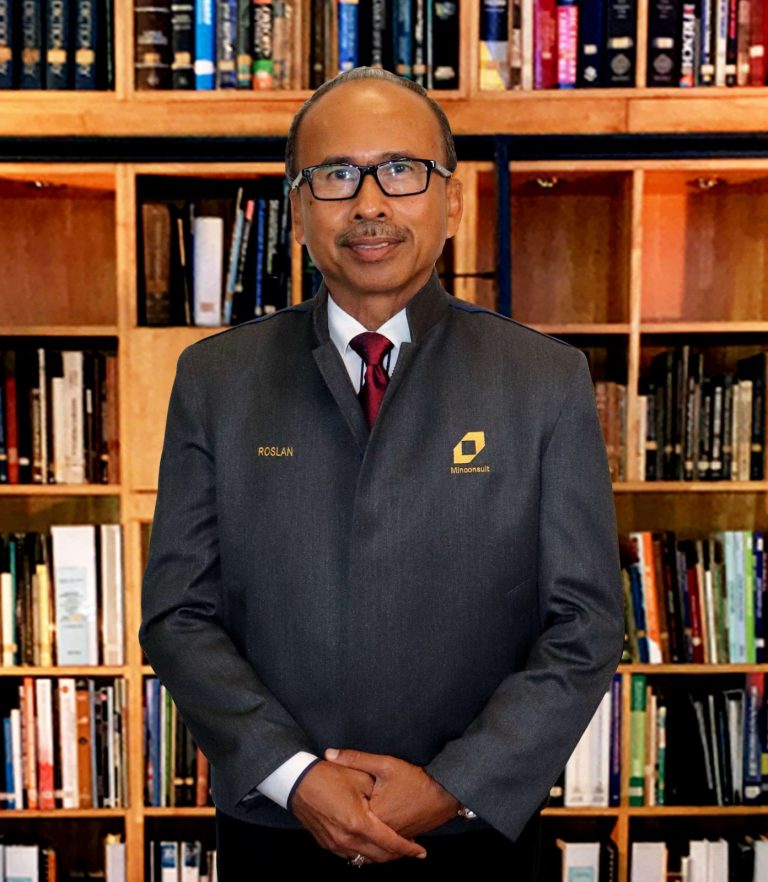 Dato' Sri Ir. Dr. Roslan Bin Md Taha
BSc (Hons) Civil Eng UK, MSc (Civil Env Eng), Ph.D

Dato' Sri Ir. Dr. Roslan Bin Md Taha holds a Bachelor of Science (Hons) Degree in Civil Engineering from University of Newcastle-upon-Tyne, United Kingdom (UK). He obtained his Master of Science in Civil Environmental Engineering from University of Liverpool, UK in 1991 and PhD in Environment from University of Wales, Aberystwyth, UK in 1999. He had been with Jabatan Kerja Raya (JKR) for more than 36 years, where he served the last two and a half (2 1/2) years as Director-General of JKR before his retirement in March 2019.

As Director-General of JKR, Dato' Sri Ir. Dr. Roslan also served as Board Member of various bodies and Government Link Companies including Malaysian Highway Authority (LLM), Pembinaan BLT Sdn Bhd, Malaysia Qualification Agency and Jambatan Kedua Sdn Bhd.

Dato' Sri Ir. Dr. Roslan is a registered Professional Engineer and Professional Engineer with Practising Certificate (PEPC) with the Board of Engineers Malaysia (BEM), an Honorary Member with the Institution of Engineers Malaysia (IEM), an Honorary Fellow with ASEAN Federation of Engineering Organisations (AFEO) and President of Malaysian Structural Steel Association (MSSA). During his tenureship as the Director-General of JKR, he was also the President of BEM, President of Road Engineering Association of Malaysia (REAM), Vice President of Road Engineering Association Asia and Australasia (REAAA), First Delegate Malaysia to World Road Association (PIARC), Chairman of Malaysian National Monitoring Committee to International Engineering Alliance and Chairman of the Network of Accreditation Bodies for Engineering Education in Asia (NABEEA).

In the academic sector, Dato' Sri Ir. Dr. Roslan is an Industry Panel Advisor for Universiti Tun Hussein Onn Malaysia. He is also a Director in TRX City Sdn Bhd and a member in the Development Committee for Institut Jantung Negara and Bank Negara Malaysia.

Under his leadership, he successfully completed the Building Sector Energy Efficiency Projects (BSEEP) entrusted by the UNDP and Government of Malaysia from 2014 till 2016. Integrated Management Systems (IMS) comprising Quality ISO 9001, Environment ISO 14001, Safety and Health ISO 18001 and Energy Management System ISO 50001 were also introduced during his tenureship.