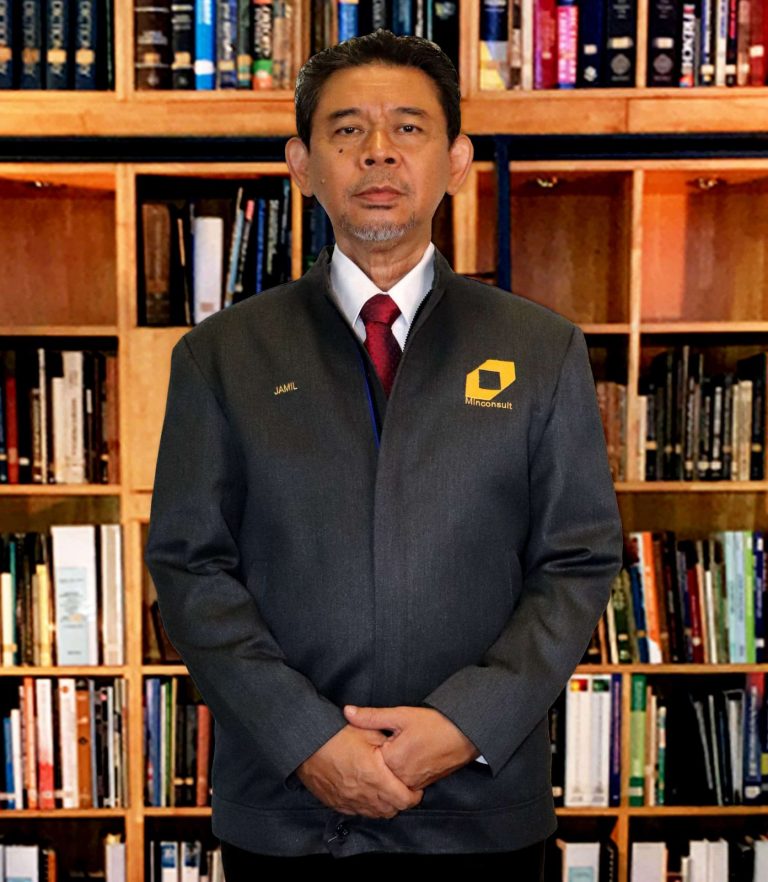 Ir. Hj. Abdul Jamil Bin Mohd Hassan
B.Sc (Hons) (Eng), PEPC, MIEM, MACEM, MIEAust.

Ir. Abdul Jamil Bin Mohd Hassan obtained his Bachelor of Science degree in Civil & Structural Engineering from University College Cardiff (UK) in 1980. While in Cardiff, he gained job experience as a Trainee Site Engineer with Christiani & Nielsen Ltd. Upon graduation, he started his career with the Malaysian Drainage and Irrigation Department as a Design Engineer, where he gained experience in irrigation systems & related structures for agriculture, river protection systems, and flood abatement systems.

Thereafter, he joined Minconsult Sdn Bhd as a Civil Engineer in the Structures Division, where he undertook two (2) major projects; as an Assistant Construction Engineer for the Port Klang Power Station – Phase II and Civil Engineer for the Shah Alam Town Centre Project. Later, Ir. Abdul Jamil joined Telesistem Sdn Bhd as an Assistant General Manager, responsible for telecommunications system installations, both underground and on high towers. He later became a Director of Kumpulan Telesistem Sdn Bhd the Holding Company of the telecommunication group.

Ir. Abdul Jamil has been a Director of Minconsult Sdn Bhd since 1995. He is the director responsible for project securement and implementation in the Middle East and Central Asia. He has been the Project Director for numerous prestigious Malaysian and International projects, such as the Jabal Omar Development and Madinah LRT Project; and Central Stations Development Project in Saudi Arabia.