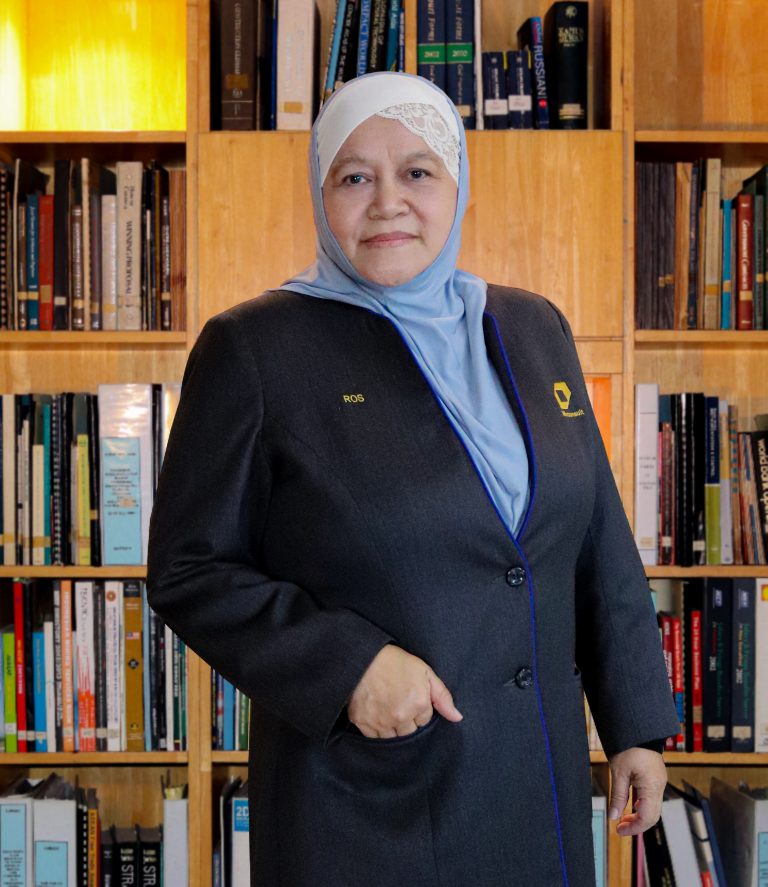 Ir. Ros Shamsiah bt. Hj Muda
B.Sc (Hons) UK, PEPC, MIEM, MACEM, APEC Eng., IntPE, ASEAN Eng., MIET (MIEE), MIEAust, CPEng, NPER, RFEQ, ACPE, WIBM

Ir. Ros Shamsiah Binti Muda obtained her Bachelor of Science degree in Electrical and Electronic Engineering from the University of Nottingham (UK) in 1982. Upon graduation, she joined the Malaysian Public Works Department (PWD) and during her 15 years tenure, she gained extensive experience in Design, Project Management and Contract Administration. She started her career in PWD as an Electrical Engineer in the Design Office and later became the Deputy Director / Project Manager for the Electrical Division at the PWD Head Office. She has carried out design works for numerous projects of varying scopes and complexities from schools, electrical installation on roads, water supply system and building electrical installations.

She has been the Project Director for many prestigious projects in Malaysia, specialising in various fields of engineering, including Taman Beringin Transfer Station, Mukim Batu, Kuala Lumpur - first and largest Solid Waste Transfer Station in South East Asia. Ir. Ros Shamsiah Muda is actively pursuing projects internationally and she was the Co-Project Director of the Jabal Omar Development and Madinah LRT Project; and Central Station Development Project in Saudi Arabia.

She was the Chief Operating Officer (COO) at Minconsult for one and a half years and she led, established and controlled the operational strategies, plans and measures as well as drive operational excellence, efficiency, cost saving, expansion, effective stakeholder management and revenue generation to meet the organization's mission, vision and aspirations.

As a Director of Minconsult Sdn Bhd, she is responsible to the Board of Directors as to the Performance of the Company. She is responsible for projects securement until implementation in the Middle East and Central Asia.

Ir. Ros Shamsiah Binti Muda is a Professional Engineer with Practising Certificate registered with the Board of Engineers Malaysia since 1987. She is also an honorary member of ASEAN Engineer Register (AER), APEC Engineer Register and EMF International Engineer Register, while a member of ASEAN Federation Engineering Organisation (AFEO), Association of Consulting Engineers Malaysia, Malaysian Water Association (MWA), International Water Association (IWA) and The Institution of Electrical Engineers of UK (IEE).