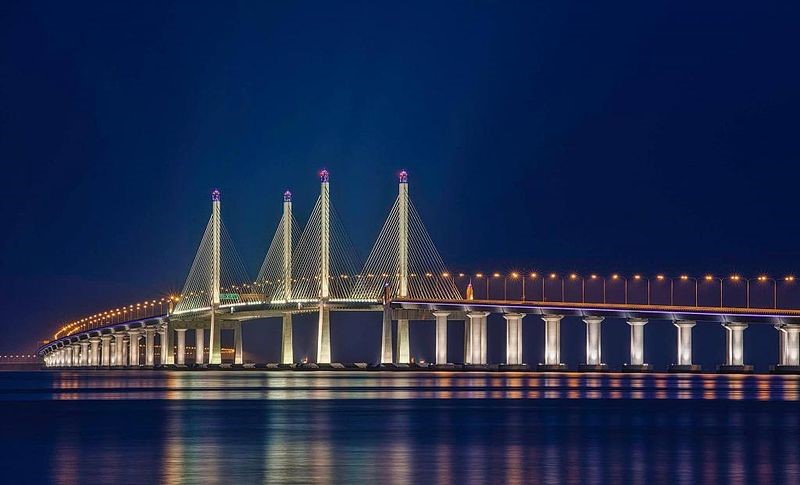 Icons with extraordinary characteristics such as ground-breaking design, technological innovation or other pioneering forms, often transcend their original purposes to become indelible features of the landscape  – defining moments and setting new standards that continues to inspire.   Minconsult delivers icons.
Minconsult's extensive project experience has honed our engineering acumen, enabling us to transform challenges into champions. We are proud to lay claim to iconic projects ranging from structures and transportation to infrastructure and advisory.
Selected Minconsult's Iconic Projects
The Second Penang Bridge, 2014 (Longest Bridge in

Malaysia)

​
CapSquare Tower, 2011
Ganendra Art House, described by The Wall Street Journal as an "experimental tropical structure", 2011
Ampersand Condominiums, 2010.
The National Sewerage Replanting Project – Bunus, Kuala Sawah, Sunggala and Sungai Udang, 2008
Georgetown Conurbation, Flood Mitigation and Drainage project, 2008
Asian Institute of Medicine Science and Technology (AIMST), 2008
1 Sentral, 2007.
Electrified Double Track Project from Rawang to Ipoh, 2007
MAS A-380 Hangar Project. The longest clear span structure in the world, 2007
Bukit Jalil National Sports Complex. With a seating capacity of 100,000, this is the largest fabric roof cover outdoor stadium in Southeast Asia, 1998.
Mid Valley City infrastructure, retail, office complexes and basement. Kuala Lumpur, 1998.
Kertih Port. Major Oil and Gas port in South East Asia, 1998.
Lumut Power Station. A combined cycle gas power station built on a green field in record breaking time, 1997
Ramada Renaissance Hotel Complex. Kuala Lumpur, 1997
Combined Generation Transmission and Distribution Power Utility (Kulim Hi-Tech Park), 1996
Putrajaya Road Network, 1995
International Financial Park Labuan, 1994.
Kota Damansara township development, 1993
Pergau Hydro-electric Dam, 1991.
Cable landing facilities for the underwater power transmission cable from Labuan to Beaufort, 1990
New Klang Valley Expressway (NKVE), 1988.
Ramps connecting Jalan Kuching and Jalan Tun Ismail (packages I & II), 1982.
Penang Traffic Dispersal scheme, 1979.
Kapar Power Station. Supplies more than 10% of nation's power capacity. Continuous involvement since 1978.