Engineering for Excellence
Minconsult's award winning projects and recognized contributions to the development of economies are a testament to the quality skills and delivery of collective effort. Select awards' information is shared here.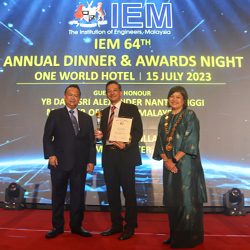 IEM Award 2023 for Contribution to Malaysian Engineering Industry in 2022 in the Engineering Consultancy Practices (ECP) category.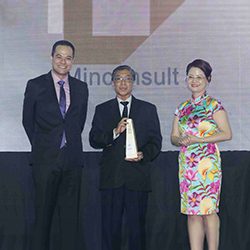 The Star ESG Positive Impact Awards' 2023, Silver Award (SME/Mid-Tier) in the Energy Efficiency category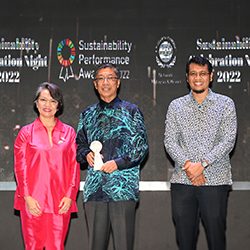 UN Global Compact - Sustainability Awareness & Employee Engagement Recognition 2022 - Network Malaysia & Brunei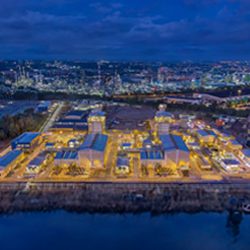 POWER's 2021 Plant of the Year Award for Track 4A, 1.4-GW natural gas–fired power plant in southern Malaysia (Pasir Gudang) that is equipped with the first commercial GE 9HA.02 gas turbines—one of the world's largest and most efficient power-generating models by Southern Power Generation (SPG)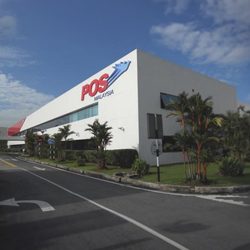 IEM Special Merit Award 2013 for the National Mail and Parcel Hub (NMPH)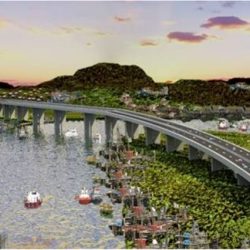 Malaysian Construction Industry Excellence Awards (MCIEA 2017) – Certificate of Special Recognition for ECERDC Bridge Bukit Kuang, Kemaman, Terengganu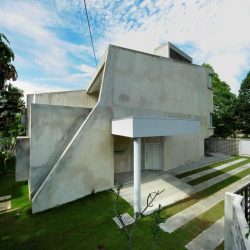 The Architectural PAM (Pertubuhan Arkitek Malaysia) Excellence Award for Malaysia's first Wind Chimney (2011), the second project to receive a final certification from the Green Building Index (GBI) under the Residential New Construction (RNC) Category, and the sixth project overall from the Malaysian Green Building Index (2011) for Gallery Residence (Ganendra Art House)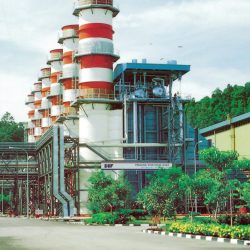 The Award of Special Merit for Lumut Combined Cycle Power Plant by Association of Consulting Engineers Malaysia (1998)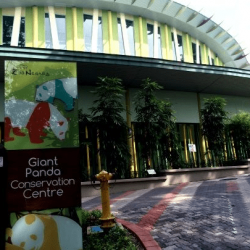 The Malaysian Construction Industry Excellence Awards 2015 for Best Project Award (Building Project – Medium) for the Development of Exhibition and Conservation Centre for Giant Panda and Other Related Works in Zoo Negara