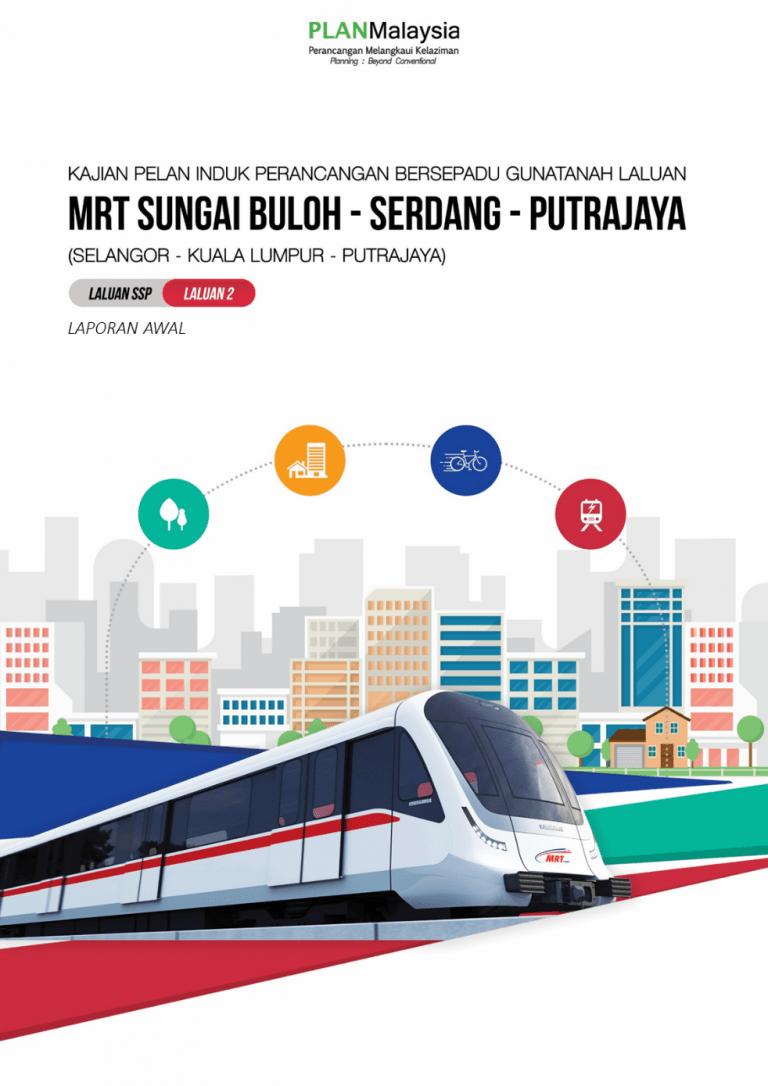 PLANMalaysia (JPBD Malaysia)
Brief Project Description
The Integrated Land Use Masterplan is to optimize the usage of land use along the Putrajaya Line
Preparation of an Integrated Land Use Masterplan along the MRT2 corridor.
Key Significance of the Project
Preparation of Integrated Land Use Masterplan by identifying the ideal land use along the MRT2 corridor involving 6 local authorities. This masterplan also supported by TOD Urban Design & Connectivity and Traffic Management Plan of each station according to the suitability and land availability of the site. The document comprises of two volume: Volume 1 – Main report and Volume 2 – Detailed Proposal.
Preparation of integrated landuse masterplan, TOD urban design and connectivity and traffic management plan of MRT2, Putrajaya Line.