Traffic Study for Jalan Lapangan Terbang Subang Lama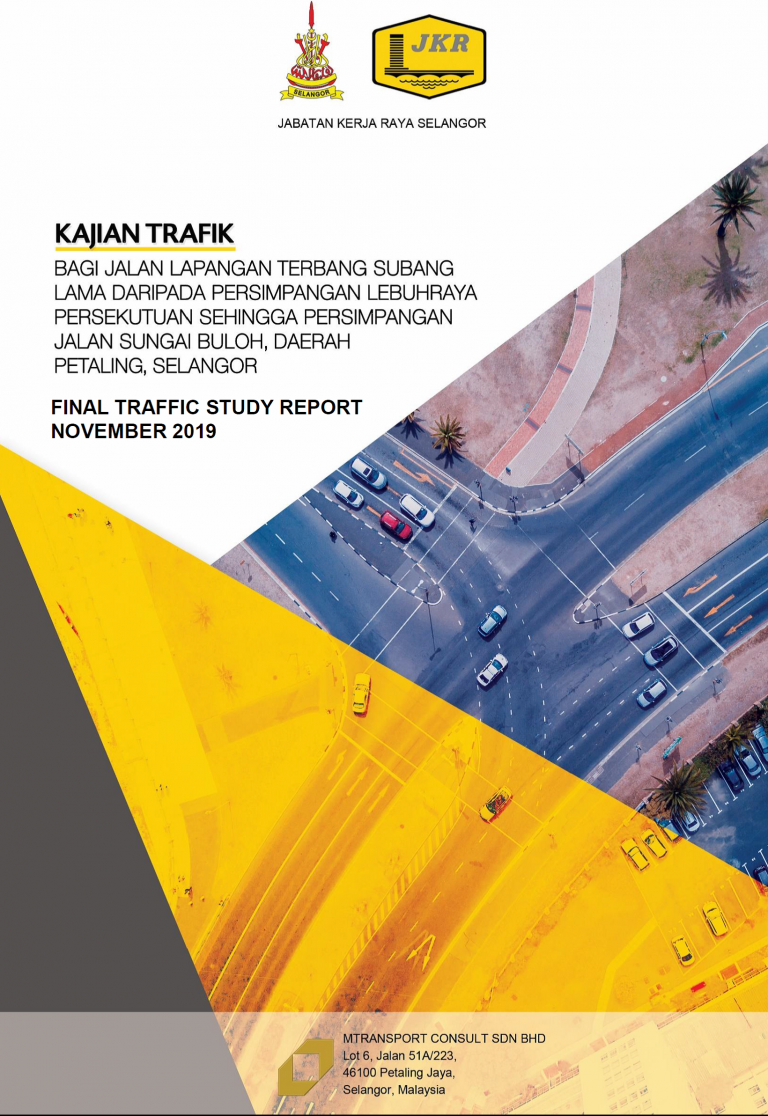 Jabatan Kerja Raya Selangor
Brief Project Description
The Traffic Study involves analysis on the capacity of the selected road network and the junction capacity in the study area.
The Traffic Study will review all the existing and future road system and identify possible mitigation in the study area.
Key Significance of the Project
Provide rationale and justification of the geometric design of the proposed road with the particular emphasis on the capacity of the lanes and proposed grade separation facilities and any alternative design throughout the design years. Recommend the lane requirements and also facilities to be provided along the Jalan Lapangan Terbang Subang Lama from the Federal Highway Intersection to the Sungai Buloh Intersection.