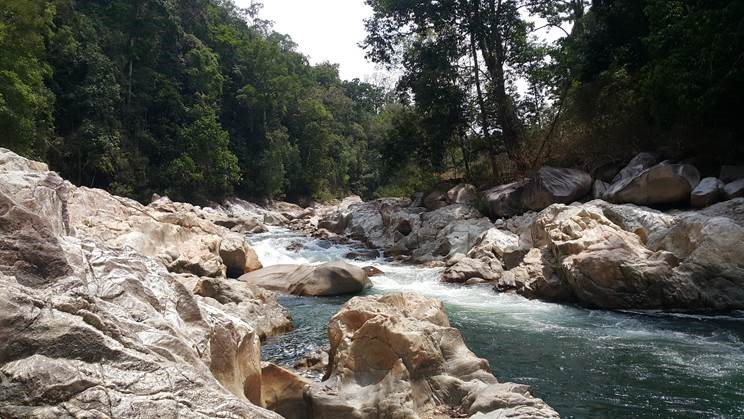 With the Sustainability Drive Pillar, Minconsult aspires to be a leader in the industry that drives for a systemic and holistic approach, in embedding the 3 pillars of sustainability and inculcating mitigation and adaptation measures for a sustainable throughput as the foundation of our core business activities.
Environmental principles have been at the forefront of Minconsult's engineering consultancy services and have evolved over time. Initially, changing local and international technical standards and codes of practice and thereafter compliance with enacted environmental and safety laws and guidelines. These are testimony to our commitment to ensuring conservation and protection of natural and ecological resources as well as enhancement of community health, welfare, and safety as part of our assurances to deliver projects to the highest standards.
This is further supported by our company's policies and pledges such as EHS policy, Quality policy, Integrity Policy and Code of Conduct, Mutual Respect and Whistleblowing Policy, Corporate Integrity Pledge, Corruption Free Pledge, in the planning, design, construction, and operations of our projects. We are also committed to promoting the United Nation's Sustainability Development Goals (SDGs), Environmental, Social and Governance (ESG) principles as well as circular economy principles across our projects to avoid, where possible, and minimize adverse environmental and social impacts whilst maximizing opportunities for delivering sustainability improvements.
In recent times, we realize the importance of tackling climate change in ensuring the quality of life is not compromised and have committed to the Science Based Targets (SBTi) initiative by setting targets aligned with 1.5°C and to achieve net-zero emissions by 2050 – making us the first ASEAN company in the Construction and Engineering sector to make this pledge. In shaping a sustainable future as a shared vision, we have developed MiST, a tool to support our clients in ensuring clear sustainability requirements are adopted and communicated for each project to meet their sustainability goals.
Our Sustainable Projects include:
Kuching Urban Transportation System (KUTS) – The First Green Hydrogen Fueled Autonomous Transit System in the World
Valdor Animal Waste Biogas Plant – The Largest Animal Waste Treatment Plant in Peninsular Malaysia Supers
Putrajaya Wetlands – The First Large Scale Man-Made Wetlands System in Malaysia
28 MWp Solar PV Project at MASkargo – The Largest Retrofit PV Rooftop Project on Commissioning
Petronas New Leadership Campus, Bangi – One of the Lowest BEI Buildings in the Country and GBI Platinum Rating for Design Assessment (DA) Certified
Iskandar Malaysia Environmental Blueprint – Improved Connectivity of Johor Wildlife Sanctuaries to Central Forest Spine
Kwasa Land, Selangor – The First High-Rise Modular Building System in Malaysia